Crestview Bluff is Close to the Heart of Albuquerque
On the southwest side of Albuquerque, Crestview Bluff is conveniently positioned and has a wealth of local delights. It's adjacent to Route 66 and Coors Blvd., and it's close to I-40. Plus, there's no better place to get some genuine Mexican cuisine than here.
Best Authentic Mexican Food in Albuquerque
Locals and tourists alike are always looking for the finest aguachile in Albuquerque. If you're unfamiliar, aguachile is a seafood dish prepared with shrimp immersed in liquid, topped with raw onion, cucumber, lime, and cilantro. And the Pescadería de Guaymas is where to go for the best! A look through their Google reviews confirms that Pescadería de Guaymas has the finest.
La Guelaguetza Mexican Restaurant in Crestview Bluff is another popular genuine Mexican restaurant. They're well-known for their delectable mole dishes. Their chicken enchiladas with mole, tripe tacos, and ceviche are their most popular dishes.
One Google reviewer, Colette D., shared, 
"Some of the best Mexican food we've ever eaten! Absolutely " />!! We will definitely be back next time we travel through Albuquerque.  The service was also top-notch. A must if you're looking for good Mexican food."
Best RV Repair in Albuquerque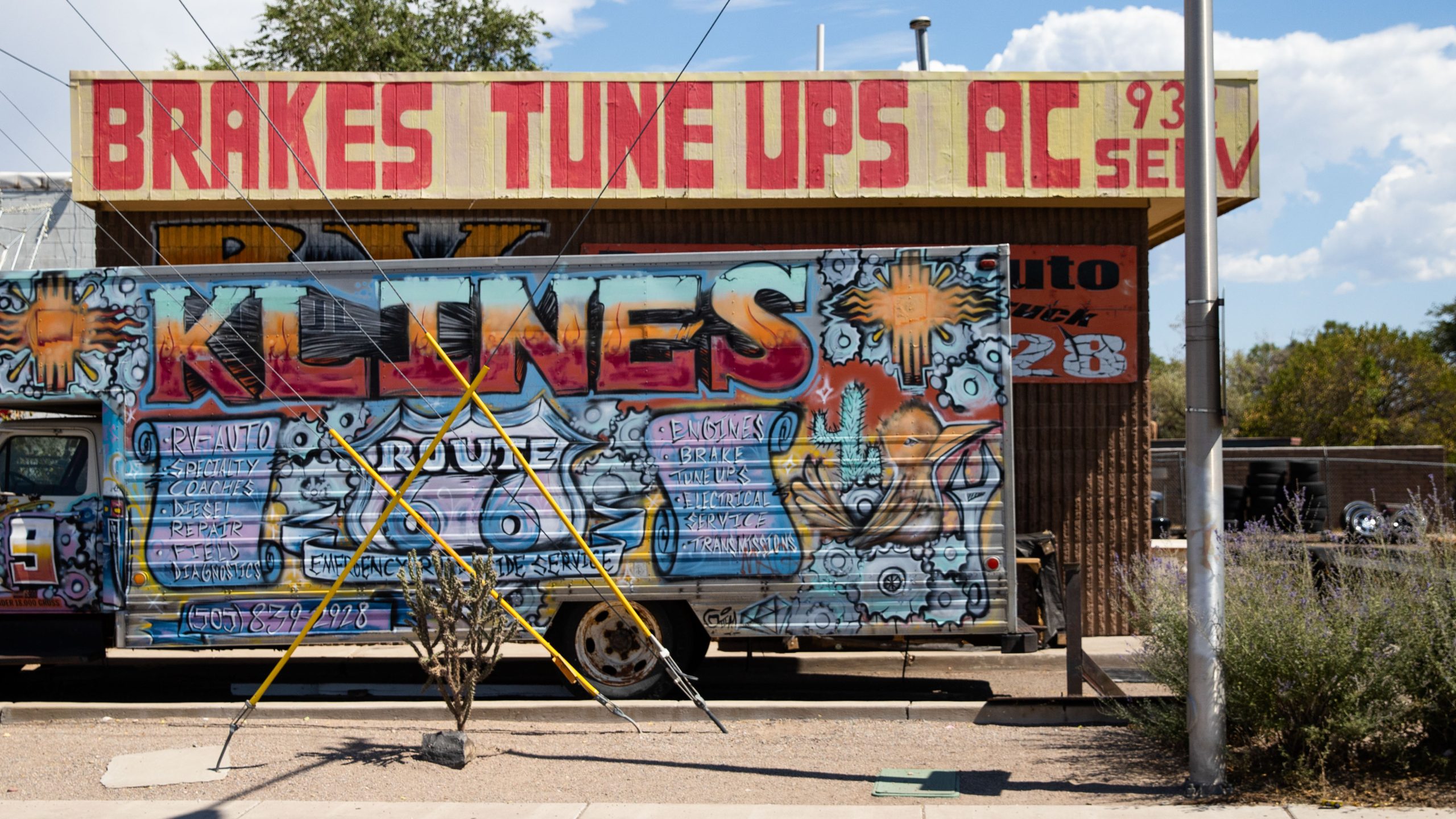 With Route 66 and two major interstates running through Albuquerque, we get our fair share of people passing through and needing RV repair. And since Route 66 runs directly through Crestview Bluff, it's the ideal place for Route 66 Auto RV Mobile Repair. Many Google reviewers share how fast the turnaround time was, which of course, is crucial if you're traveling across the country on Route 66.
Driving Directions from Route 66 Auto RV Mobile Repair to Enhancement Center
18 minutes, 10.5 miles
Route 66 Auto RV Mobile Repair
932 Old Coors Dr SW, Albuquerque, NM 87121, United States
Take Old Coors Dr SW, Central Ave SW/U.S. Rte 66, I-40 E, Exits 159B-159C, … and Montgomery Blvd NE to Georgia St NE
19 min (10.4 mi)
Head north on Old Coors Dr SW toward Alta Vista Ct SW
0.8 mi
Slight right onto Coors Blvd SW/Old Coors Dr SW
0.1 mi
Turn right onto Central Ave SW/U.S. Rte 66
Pass by Pep Boys (on the left in 0.5 mi)
1.9 mi
Use the left 2 lanes to turn left onto Rio Grande Blvd NW
0.7 mi
Turn right to merge onto I-40 E
1.8 mi
Take exit 159B-159C to merge onto I-25 N toward Santa Fe
2.7 mi
Take exit 228 toward Montgomery Blvd/Montaño Rd
436 ft
Merge onto Pan American Frontage Rd N/Pan American Fwy NE
0.2 mi
Slight right toward Montgomery Blvd NE
256 ft
Slight right onto Montgomery Blvd NE
Pass by Del Taco (on the right in 1.1 mi)
2.2 mi
Turn right onto Georgia St NE
Destination will be on the right
53 s (456 ft)
The Enhancement Center
3901 Georgia St NE a4, Albuquerque, NM 87110, United States
Do you have therapists that speak Spanish?
Yes, we have a number of staff members that are fluent in Spanish and can conduct therapy sessions in either Spanish or English. Our current therapists that speak Spanish are; Elena Abeyta, Victoria Cain, Eugene Hinojos, Mark Ortega, and Elba True. Please contact our office to learn more. 
What are your hours of operation?
Our therapists are available to make appointments any time during the day, Monday through Friday, as well as after 5 p.m. Some Saturday appointments may also be available, depending on the therapist.
Our main administrative office is open from 8:30 am – 5 pm Monday through Friday.